Students at Dibrugarh University Institute of Engineering and Technology (DUIET) have requested that their course fees be reduced and that fees be waived during the period of the Covid19 pandemic.
DUIET students, in a letter to Assam Chief Minister Himanta Biswa Sarma, said they have been "facing the problem of high tuition fees" for a long time and despite raising the issue to on several occasions they failed to find satisfactory results.
Extensive discussion took place regarding the deduction of DUIET fees at the 151st meeting of the Finance Committee, the letter said, adding, but "no satisfactory outcome or action was found in favor of DUIET students after the meeting. ".
"On several occasions, the administration has accepted that DUIET's fees are high, considering that the institute is self-financing although it obtains all the benefits, financial support from the government of Assam, including the grant of 'infrastructure,' the letter reads.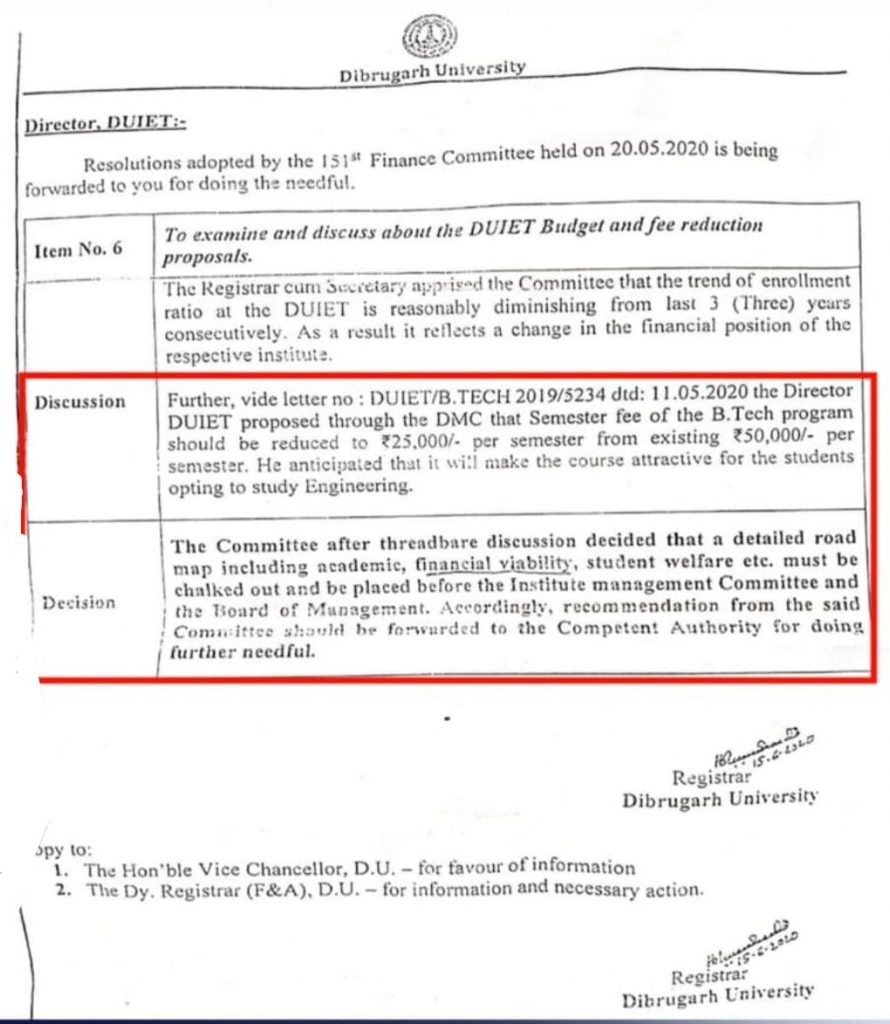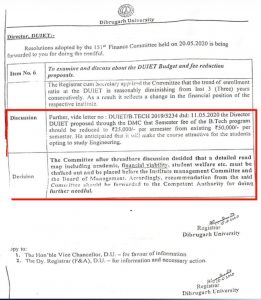 DUIET is an institute run by the state government.
"The fee structure of Dibrugarh University Institute of Engineering and Technology is very high compared to other departments in the University as well as various other government-run engineering institutes across the state, including Assam Engineering College (AEC) and Jorhat Engineering College, "said the students.
DUIET students said that due to the institute's fee structure, "many deserving students from modest economic backgrounds find it difficult to achieve their educational dream."
"Therefore, the reduction in DUIET fees would be of immense help in ensuring that merit is not wasted solely due to poor financial conditions," the letter said.
DUIET students said they did not use the fee waiver policy for which many parents of students were going through an economic crisis during Covid19.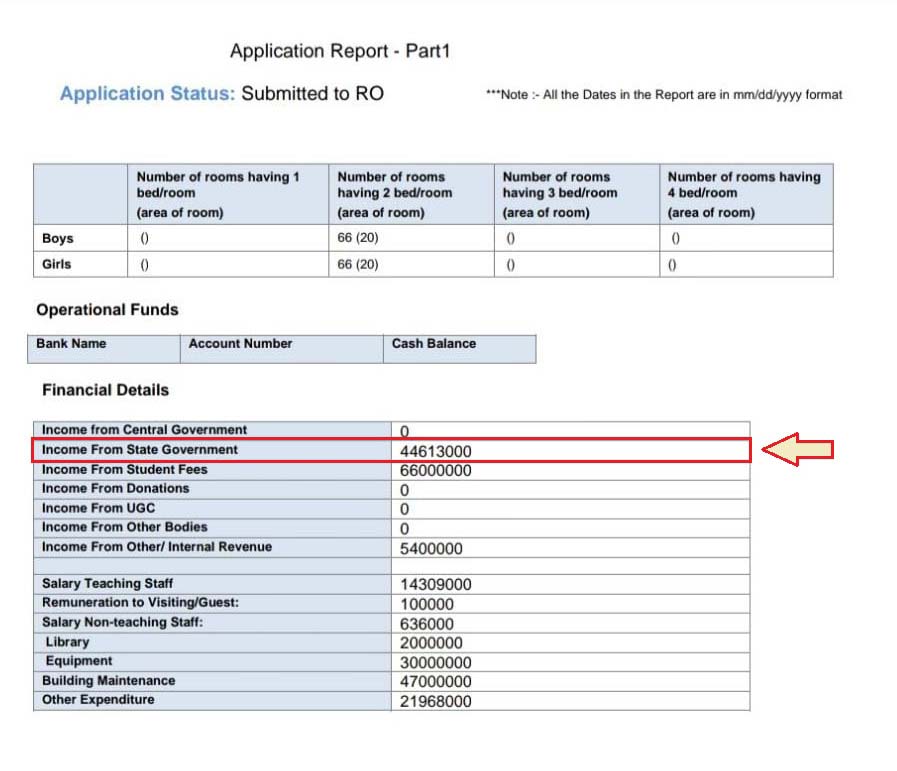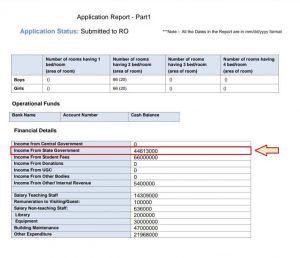 "At a time when everyone has been affected by Covid19, the university authority of Dibrugarh has not reduced the tuition fees of DUIET students. Instead of reducing the fees, the University has asked students to file fees ranging from Rs 50,000 to Rs 60,000 via notification, "the students said.
In 2020, the head of the DUIET proposed to the authority of the University of Dibrugarh to reduce the fees from Rs 50,000 to Rs 25,000, but the University has taken no decision in this regard, "said the officials. DUET students.